Member Update // Spinning Sheep Breeds Module One Now Available!
New Course // Spinning Sheep Breeds
We're so excited the day is finally here to share this new, extensive spinning course content with you – Spinning Sheep Breeds!
Taught by spinning instructor Rachel Smith, this course explores the various sheep breeds including: fine and medium wools, long and down wools, and lastly, double-coated and primitive breeds. Within each class of wool, Rachel talks about what classifies them within that category, some of the uniting characteristics, reflections about the yarns we can create with these various wools and the uses for these yarns. ​This deep dive into the different wools available for hand spinners will provide a grounding for you to continue your own study of wool, spinning and yarn.​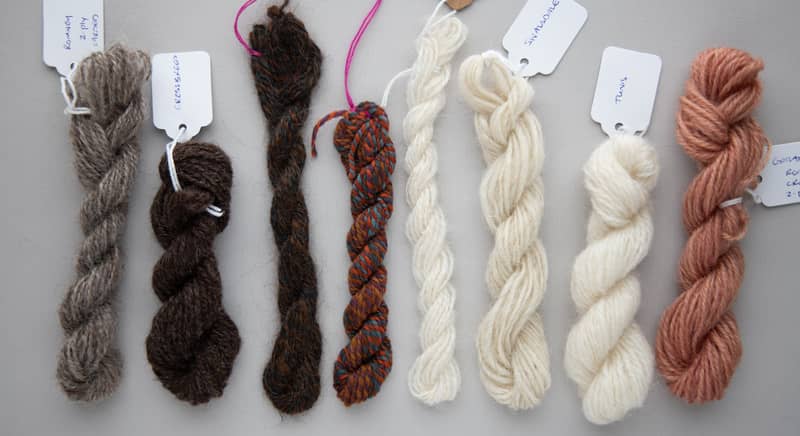 In the now available Module One: Fine and Medium Wools, we start our exploration with the wools most commonly available. When spinners think about spinning wool, they are most likely thinking about these fine and medium wools that we see on the market everywhere.​ They are what most spinning instructors will give you when you first get started, and are available at shops, fibre festivals, retreats, and pretty much everywhere a hand spinner is searching for spinning fibre. ​
Click here to learn more at Spinning Sheep Breeds Module One! This course is not meant to be exhaustive, but meant to provide a good foundation of learning… particularly for those new to spinning different sheep breeds.​ We will be sharing further modules of this course over the next couple of months. If you have any questions or would like to share any photos and chat about this course, please visit us over in the SOS community forum space!
SOS Member Savings at the SweetGeorgia Shop
To help access the supplies you need to assist with your fibre arts learning at the School of SweetGeorgia, SOS students enjoy 15% off SweetGeorgia hand-dyed yarns and spinning fibres in the SweetGeorgia online shop for all of your upcoming projects!
We've recently updated the discount code – to learn more, visit the following link: www.schoolofsweetgeorgia.com/sweetgeorgia-discount/​
Live Office Hours // April
Our next Live Office Hours session is coming up next week, Thursday, April 29 at 10am PDT! During this one-hour livestream session, Felicia will sit down to chat about what's been taking place inside the School and to help answer any fibre arts questions you may have.
If you have a fibre arts question you'd like Felicia to chat about in the April Live Office Hours, don't forget to send it in advance to: felicia@sweetgeorgiayarns.com. We'll also be sharing another fun giveaway for our April livestream participants to enter – stay tuned for info next week!​
Wishing you a colourful week of fibre arts learning and exploration,
School of SweetGeorgia